Retail Banking Software
The right customer servicing at the right time
Innovation-driven technology
Retail banks are facing increasing demand to reimagine their traditional business models in the context of strong economic instability. A combination of low interest rates, erosion of margins, and increasing regulatory costs is triggering the development of a more diversified marketplace.
New operating models are emerging to respond to these challenges, including cost externalisation and centralisation of back-office services. Consumer habits and expectations have rapidly evolved towards an increased use of digital channels to handle daily banking operations. Limitations in digital capabilities are now seen as a major hindrance to business operations.
Pressure is now high on banks to accelerate their digital transformation, especially with the growing presence of big techs and challenger banks. Branch activities have transformed, and remote advisory and digital servicing are becoming the new way forward in delivering a completely reinvigorated and personalised customer journey.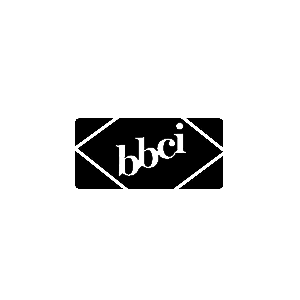 "ERI's OLYMPIC Banking System powers all our customer activity. It is a very stable system, very reliable, with good code on a good platform, and a very good scheme manager. ERI is known mainly for its private banking and wealth management expertise, but we decided to ask them to support our Faster Payments system as well. Development went very well."
OLYMPIC Banking System
for Retail Banks
OLYMPIC Banking System delivers a front-to-back solution for Retail Banks that best fits and responds to their clients' needs and expectations:
Lending
Manage loan applications from first contact to the opening of a loan account or credit facility -including loan origination, rate management, repayment plans, simulations, instalment monitoring, arrears and default management.
Savings & Deposits
Make deposits and manage customer savings accounts through channels such as e-banking, mobile banking, ATMs and tellers. Applied interest rates and the implementation of fees and commissions are easily customisable to meet a bank's specific requirements.
Payments & Remittances
Process local and international payments via clearing using configurable transaction types. Covers processing of standing orders, bulk payments, cash sweeping, cheques and drafts, SEPA SCT and SDD requirements.
CRM
Manage all prospect and customer information, including a wide range of functions such as Customer Risk Profiling through a 360° view with flexible and parameter-driven composite screen facilities.
Compliance
Regulatory compliance covering all on-boarding processes as well as the entire customer journey.
Investments
Propose investment savings plans, mutual fund strategies and structured investment products (subject to local regulations) for the mass affluent customer segment.
e-banking/mobile banking
Execute specific self-service transactions, check accounts and transactions, view/upload documents, and access lending services with a secure sign-on and a single source of data across multiple digital channels.
Teller & Branches
Quickly handle counter operations, deploy high-value services, increase the local client portfolio, monitor and steer P&L, delegate to skilled customer service agents and advisors and monitor their actions.
On-boarding
Embrace digital engagement with KYC and AML processes that allow omni-channel interaction at each step of the customer journey.
An agile & flexible platform
Flexibility
Multi-channel capabilities and a powerful, configurable system providing a scalable suite of fully integrated features facilitate customer acquisition and secure retention.
Multi-tenant
Proven multi-entity architecture allows the rapid setup of new organisations and the streamlining of business processes. This optimises costs and reduces time to market for new products.
Scalable
Secure and robust technology capable of supporting high volumes of data whilst efficiently implementing and managing a large range of products.
Real-time STP
Real-time processing, fast and secure data transfer, and service availability are the keys to ensuring a successful customer journey while providing better risk control.
Open ecosystem
Simple and secure interfacing with payment systems, data services, AML and fraud-mitigation services, centralised payment incident register, and supervisory and regulatory organisations.
Cloud-agnostic
Driving innovation and enabling data-driven business models that are setting the pace for next-gen banking.
WANT TO STREAMLINE YOUR ENTIRE CUSTOMER JOURNEY?