OLYMPIC Banking System has been selected as the bank's core information system, covering 70% of functionalities and establishing itself as the backbone of an ecosystem which integrates all additional specialised services, such as customer satisfaction, debt recovery and litigation. For comprehensive functionality, OLYMPIC Banking System offers its solutions as web services or APIs, providing access to the data powering the bank's digital tools, including client documents, a 360° client view, operations processing and the client transactional portal. This approach has resulted in a fourfold reduction in the number of applications in use and requiring maintenance.
This large-scale project also provides greater flexibility, allowing the bank to meet client needs swiftly and more efficiently. Whether located at the bank's headquarters or at one of the Espaces Patrimoniaux management hubs, all of Milleis Banque Privée's users benefit from optimised business processes in day-to-day operations as a result of OLYMPIC Banking System's automated solutions.
"It is a real revolution for the business. Over a hundred people have worked tirelessly to make this project a success, and expert consultants have provided valuable assistance throughout the transformation process. Data is exchanged and client feedback is received in real time, giving every member of staff a single, unified view of the bank's operations. This technology foundation is the catalyst that will drive growth for future developments under the Milleis name, particularly for our external growth strategy."
Using a SaaS approach, a dedicated team handles the routine running and maintenance of operations, as well as OLYMPIC Banking System's scalability and its ecosystem of third-party solutions.
Benefiting from OLYMPIC Banking System as a single point of entry, ERI has also developed an ecosystem of partner applications to meet the bank's needs in terms of Know Your Client (KYC), Anti Money Laundering (AML), authentication, risk management and regulatory reporting.
"Through our OLYMPIC Banking System solution and collaborative ecosystem, ERI is proud to have been actively involved in rejuvenating the bank's IT system in close partnership with the teams at Milleis Banque Privée and with external consultants. It is a resounding success and the result of a tremendous joint effort from all those involved in the project."
The client onboarding process is now automated and the corresponding required documents are authenticated and digitised. CRM data management is simplified with a consolidated, real-time, 360° view of all client assets, and investment proposals based on the KYC questionnaire are now fully integrated.
"Assisting Milleis Banque Privée in reaching its objectives of client satisfaction, efficiency and scalable services is at the heart of our mission and strategy. It is, of course, essential that ERI adapts its solutions and services to the latest regulatory, technological and security requirements, which evolve based on emerging uses and needs in a rapidly changing world. These developments also impact distribution methods and the levels of service that banks now expect as more and more institutions search to externalise their IT platform and other associated services."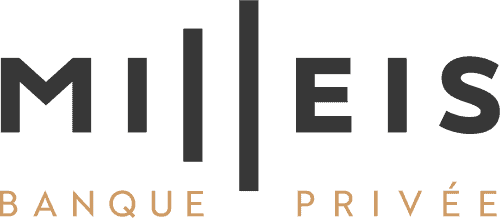 Independent French private bank Milleis aims to broaden access to private banking for affluent clients seeking personalised services. The bank offers the highest standards and expertise in wealth management for assets worth over €100,000.
170 private bankers supported by a team of private banking assistants and experts provide guidance, forging a close relationship with each family in their care. Milleis selects products and solutions from the market's leading partners to offer clients a service specifically tailored to their needs.